Quality physiotherapy services to the Burlington and surrounding community for the past 20 years
Our REGISTERED physiotherapists use a variety of techniques to assess and treat clients. Our clinic offers hands-on manual therapy based treatment combined with modalities and exercise prescription. We have a 1500 square foot facility with gym space for customized rehabilitation routines.
Our physiotherapists are trained to perform ACUPUNCTURE for pain control.
We offer REGISTERED MASSAGE THERAPY for your convenience (available by appointment). Our massage therapist is Rebecca Sedgwick. She has extensive experience in treating soft tissue injuries.
We are covered by most extended health insurance plans and are able to direct bill Manulife, Sunlife, Bluecross, Great West Life and Greenshield insurance companies. We also offer fee-for-service treatment.
What types of conditions do we treat?
Motor vehicle accident injuries.
Spinal injuries (low back/neck).
Tendinitis, sprains and strains.
Osteoarthritic conditions.
Rotator cuff injuries.
Temporomandibular joint (TMJ) disorders.
Acute and chronic knee injuries.
Post-surgical rehabilitation.
Tennis elbow/Golfer's elbow.
Carpal tunnel.
Any sports-related injury or condition.
Rehabilitation post-fracture.
Acute and chronic pain conditions.
Vertigo.
If you have been injured in a motor vehicle accident, we can help you complete insurance forms and smoothly transition you into a customized rehabilitation program.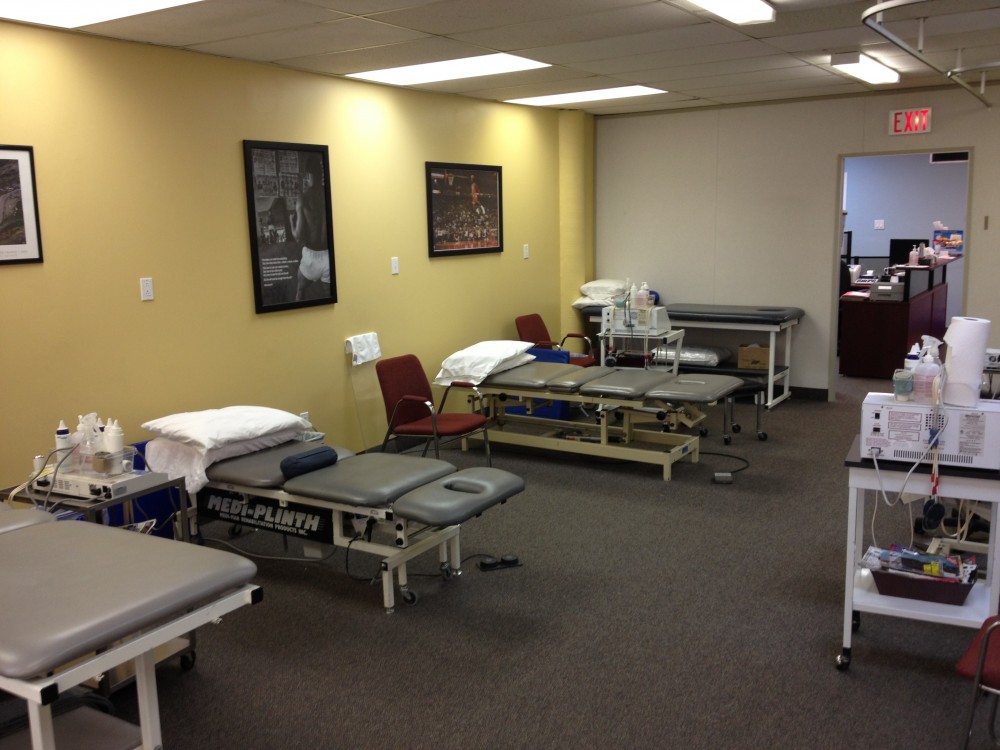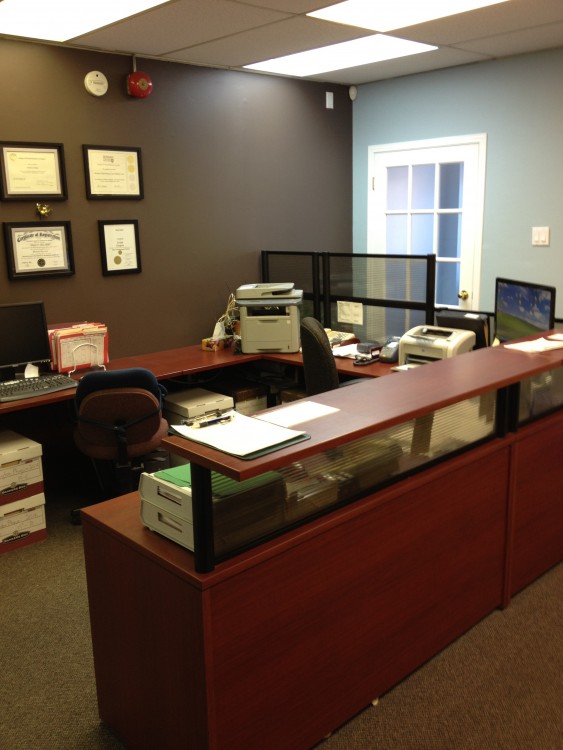 "Best physiotherapist clinic and practitioners that I have ever experienced! I have had to use their services twice over the last 2-3 years and their treatment plans have yielded exceptional results. Equally, their patient focus and attentiveness to patient care are exceptional! Keep up the awesome work - Stuart, Andrea, Stephanie and the entire group ... thank you for your services and glad I am a patient of yours!"
"They really know what they are doing! Super helpful, knowledgable and easy to talk to. I'll continue to go back whenever I need it!"
Burlington Physiotherapy and Sports Medicine Centre prides itself on providing friendly and professional client-centred care customized to suit your rehabilitation goals. Our facility features an open concept and clean environment with exercise equipment and treatment areas.